HOUSATONIC MEADOWS STATE PARK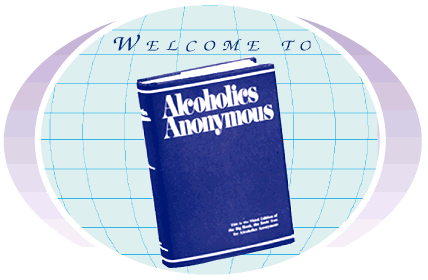 DID YOUR CAMPING TRIP EVER GET TO BE LESS PLEASURABLE DUE TO ALCOHOL CONSUMING CAMPERS AND THEIR EXTRA NOISE,DISTURBANCES,ACTIVITY OR WHATEVER?? CAMP HERE AND BE FREE OF THE SMELL !!! CONSIDERING ONLY A VERY FEW CONSUME THE DEVIL BEVERAGE WE WITH ASSISTANCE OF YOUR DONATIONS (this website accepts no donations nor suggests any such) HAVE ADOPTED THIS NEW POLICY AND COME JOIN FELLOW AA MEMBERS,MADD ORGANIZERS AND MEET NEW PEOPLE !! EVEN ENJOY A FRIENDLY AND SYMPATHATIC PARK STAFF AND FELLOW AA MEMBERS.

Although most states have a no alcohol policy in campgrounds virtually nowhere does it see enforcement BUT CAMP HERE !!! ITS STRICTLY ENFORCED BY STAFF AND FELLOW AA MEMBERS AND STIFF INSTANT FINES !!!!



Click for your Friendly Camp Hosts
Housatonic Meadows State Park and Macedonia Brook State Park were the second set of parks in Connecticut to ban the 'devil's brew'. Unlike Black Rock State Park this was a slow transition. The Management for Housatonic Meadows and Macedonia Brook changed. Then everything began changing. Unknown mysterious, non-existing crimes began to happen. A whole big list of PROBLEMS (trumped up) began to develop that slowly led to prohibition. All trumped up. My delusional experience? I'd observe for several years how the management behaved as if an allergy to any alcohol. I WAS a volunteer semi-park Manager assistant that used to camp these parks most summers. They used to run 'during the weeks' using volunteers. You guess? Avid AA member?
This Park has been nearly empty since prohibition was enacted. As of 2009 $5 more for non-state residents ? Without them the place must be totally empty !!!! 2010--highest costs of any state in the USA !!!!
HOUSATONIC MEADOWS STATE PARK
Cornwall Bridge,Connecticut 06754
Open for camping April 16, 2010-October 11,2010. 95 sites in rustic setting near Housatonic River. No concession. Dumping Station, flush toilets, showers. No Swimming. No Pets. ALCOHOLIC BEVERAGES PROHIBITED. $26/night/campsite for CT residents plus a Processing Fee. $36/night/campsite for non-CT residents plus a Processing Fee Campground Office: 860-672-6772 Park Office 860-927-3238 (oddly this park is actually in Sharon, Connecticut)




MADD-PARK CHAPTER
DONATIONS
LEGAL RESOURCES
GENERAL INDEX PAGE
SOME HISTRICAL NOTES AND OBSERVATIONS
HELPFUL HINTS FOR FURTHUR ENJOYMENT
SOME FURTHUR DELIGHTFUL REFLECTIONS ON PRE-SOBER TIMES