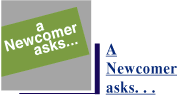 This site is under constant modification with additions. Excuse getting that sense of something being in total disorder. :) ONE MORE DAY FREE !!!! This site is intended to contain various trivia and information focusing on NorthWest Connecticut.


IF YOU CAN SEE STRAIGHT CLICK THE ABOVE TO TRAVEL TO MAIN WEBSITE
MY HOME !!!!
Some Very Temporary Links. I might forget them....


FLOODLAND BREWING

Alpha Brewing

WORLD OF BEER

Pang Pang Brewery

REUBENS BREWERY

HIPPO BREWERY
BEER.INFO

You don't still crave ?
Click here to Welcome more to the REHAB GROUP !!!