BLACK ROCK STATE PARK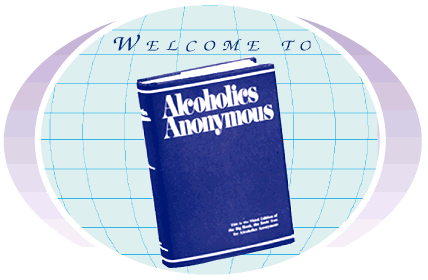 DID YOUR CAMPING TRIP EVER GET TO BE LESS PLEASURABLE DUE TO ALCOHOL CONSUMING CAMPERS AND THEIR EXTRA NOISE,DISTURBANCES,ACTIVITY OR WHATEVER?? CAMP HERE AND BE FREE OF THE SMELL !!! CONSIDERING ONLY A VERY FEW CONSUME THE DEVIL BEVERAGE WE WITH ASSISTANCE OF YOUR DONATIONS(this website accepts no donations nor suggests any such) HAVE ADOPTED THIS NEW POLICY AND COME JOIN FELLOW AA MEMBERS,MADD ORGANIZERS AND MEET NEW PEOPLE !! EVEN ENJOY A FRIENDLY AND SYMPATHATIC PARK STAFF AND FELLOW AA MEMBERS.

Although most states have a no alcohol policy in campgrounds virtually nowhere does it see enforcement BUT CAMP HERE !!! ITS STRICTLY ENFORCED BY STAFF AND FELLOW AA MEMBERS AND STIFF INSTANT FINES !!!!



Click for your Friendly Camp Hosts
Black Rock State Park was the first park in Connecticut to ban the 'devil's brew'. On one VERY HOT holiday weekend over a decade ago a portion of the camping population went into a semi-riot vs. the DEP. They I would guess took so much abuse 'somebody' snapped. Abuse? The DEP a military type organization used to use the Campgrounds as military training. Not very friendly for the 'normal camping citizen'. This action was the foundation for banning alcohol FOREVER.
This Park has been nearly empty since prohibition was enacted. As of 2009 $5 more for non-state residents ? Without them the place must be totally empty !!!!2010 now the highest cost of any USA state !!!!
BLACK ROCK STATE PARK
Watertown ,Connecticut 06754
STATE PARK CAMPING AREAS BLACK ROCK STATE PARK Camping available weekends only from April 16, 2010 until May 27,2010. (prior to 2009 mid-April through October) Daily May 28,2010 through September 30,2010. 96 wooded and open sites. Concession, dumping station, bathrooms, showers, fishing, swimming. No pets. Route 6, Thomaston. Alcohol-free park. Please do not bring alcoholic beverages. $26/night/campsite for CT residents plus a Processing Fee. $36/night/campsite for non-CT residents plus a Processing Fee. Park Office (860) 283-8088




MADD-PARK CHAPTER
DONATIONS
LEGAL RESOURCES
GENERAL INDEX PAGE
SOME HISTRICAL NOTES AND OBSERVATIONS
HELPFUL HINTS FOR FURTHUR ENJOYMENT
SOME FURTHUR DELIGHTFUL REFLECTIONS ON PRE-SOBER TIMES